At Howard County Veterinary Service, we have recently renovated our Lobby area!  Check out the improvements below!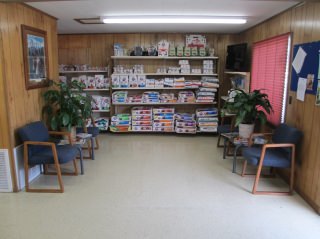 Our new lobby provides you with more space and comfort as you wait!
---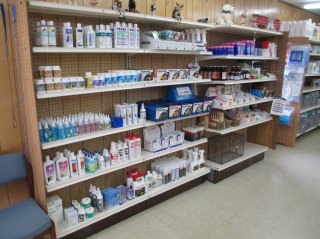 At Howard County Veterinary Service, we strive to provide a one-stop shopping experience for your animal products.  Our veterinarians and staff are trained to consult with you about the various products we carry.  Your veterinarian is the most qualified to help you choose products based on your pet and lifestyle.  We carry numerous over-the-counter and prescription flea, tick, and heartworm preventatives, and much more!  Our philosophy is that an ounce of prevention is worth a pound of cure.  We pick our products carefully to ensure that your pets or livestock are getting the best possible care and products, promoting animal well-being and longevity.
---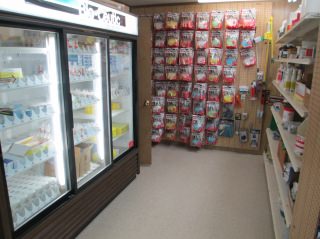 Our Large Animal section is designed to meet your needs from general wellness to medical products.  We carry a number of modified live and killed vaccines to promote herd health.  Both veterinarians are Missouri Stocker Feeder Quality Assurance Program (MSFQAP) certified, and we carry products to meet those requirements as well.  We also carry a number of dewormers, fly sprays, fly tags, number tags, taggers, syringes, antibiotics, and much more.  Your veterinarian is the best person to help you decide which products best meet your standards for herd health.
---
Our new reception area is designed for speedy check-in and check-out!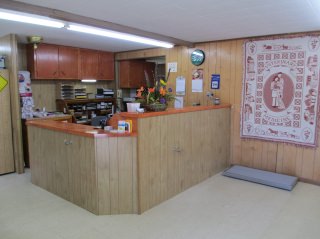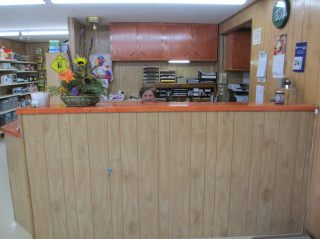 Donna is ready with a smiling face and a greeting!
---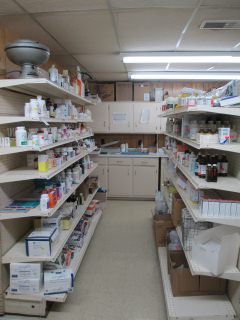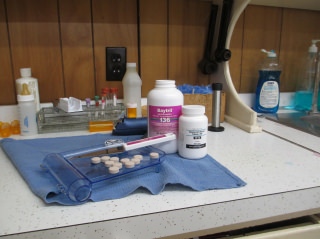 With our in-house pharmacy, we have the ability to prescribe and dispense medications for your convenience.