Haul-In Services
We are equipped with a brand new state-of-the-art haul-in facility.  The corral of our haul-in facility was designed with safety and efficiency in mind. With our extensive corral system, large Bud tub, and variety of sorting pens, our haul-in facilityl was arranged to mimic the natural flow of cattle, promoting low-stress cattle handling and efficiency.  Our climate controlled barn allows us to work with comfort in any weather.  Our facility includes a large screen TV that allows are producers to see both ultrasound and microscope images (see more information in services below).
We are also equipped with a portable chute system to facilitate working cattle in the convenience of your own farm.  If you have a functional chute system and head catch, we will also utilize your facilities to work your animals.
Services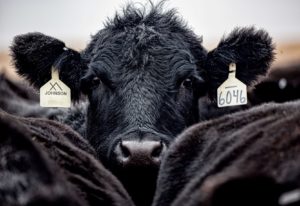 Our mobile truck units allow us to provide quality care to your front door.  Our truck units and in-house chute facility are utilized for emergency work as well as routine/preventative care.  Our food animal service includes but is not limited to reproductive medicine (pregnancy checking via rectal palpation and ultrasound), routine work (vaccination, castration, dehorning, Missouri Stocker Feed Quality Assurance Program, etc.), lameness evaluation, fertility testing, medical services, herd health management and consultation, and basic surgery (cesarian sections, perineal urethrostomy, etc.).
Reproductive Ultrasonography
We believe pregnancy examination is an important part of herd management, which is why we have one of the best reproductive ultrasounds in the animal market, the Evo by E.I. Medical.  With goggles and hands-free capabilities, we are able to accurately, quickly, and efficiently perform pregnancy examinations in cattle as early as 30 days gestation.  When ultrasound is incorporated into reproductive management in a herd, pyometras (uterus full of infection) and dead or mummy fetuses can be detected.  These conditions often go undetected or feel like a pregnancy through rectal palpation alone.  Being able to identify these conditions more accurately with the use of ultrasound helps us resynchronize these animals into the breeding program.  The other benefits of ultrasound include the ability to perform fetal sexing after day 60 and also the ability to identify twins.  Our durable, mobile ultrasound unit makes reproductive ultrasonography efficient and practical for a herd health management program.  With rising feed costs and many uncertainties in the beef cattle market, reproductive ultrasonography is an important tool that can be used to maximize reproductive performance while minimizing costs.
Equine Service
We are commited to providing routine, quality care for your horse(s).  Services include but are not limited to Coggins testing, vaccination, castration, lameness evaluation, medical services, and equine dentistry using a state-of-the-art power float.  Our mobile truck units facilitate emergency and routine care of your horses in the convience of your own barn or farm.
We offer the core EEE/WEE, West Nile, Tetanus and Rabies vaccines in addition to an EHV-1/4 vaccine.  It is recommended that horses, even those that don't leave the premise, are vaccinated annually.  Your horse will also receive an examination and concerns regarding immunization, parasite control, and nutrition can be addressed.
As part of a complete exam, the horse's mouth should be inspected for periodontal disease, missing teeth, ulcerations, malocclusions and sharp enamel points that warrant floating.  Common indications of dental problems include: loss of body condition, dropping feed or saliva while eating, manure containing long, fiber length of roughage, bit problems, bad breath, tilting the head while eating, and abnormal facial swelling.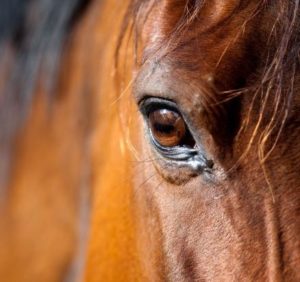 Equine Dentistry
We offer comprehensive equine dentistry services.  In most horses, dental health requires yearly maintenance.  Untreated dental issues can cause unevenness, discomfort, loose teeth, gingival infections, abscesses, and more.  We utilize power equipment in our equine dental care, which promotes accurate and efficient correction of dental issues.  Our equine dentistry services are offered at our clinic or at your farm for animal comfort and/or convenience.